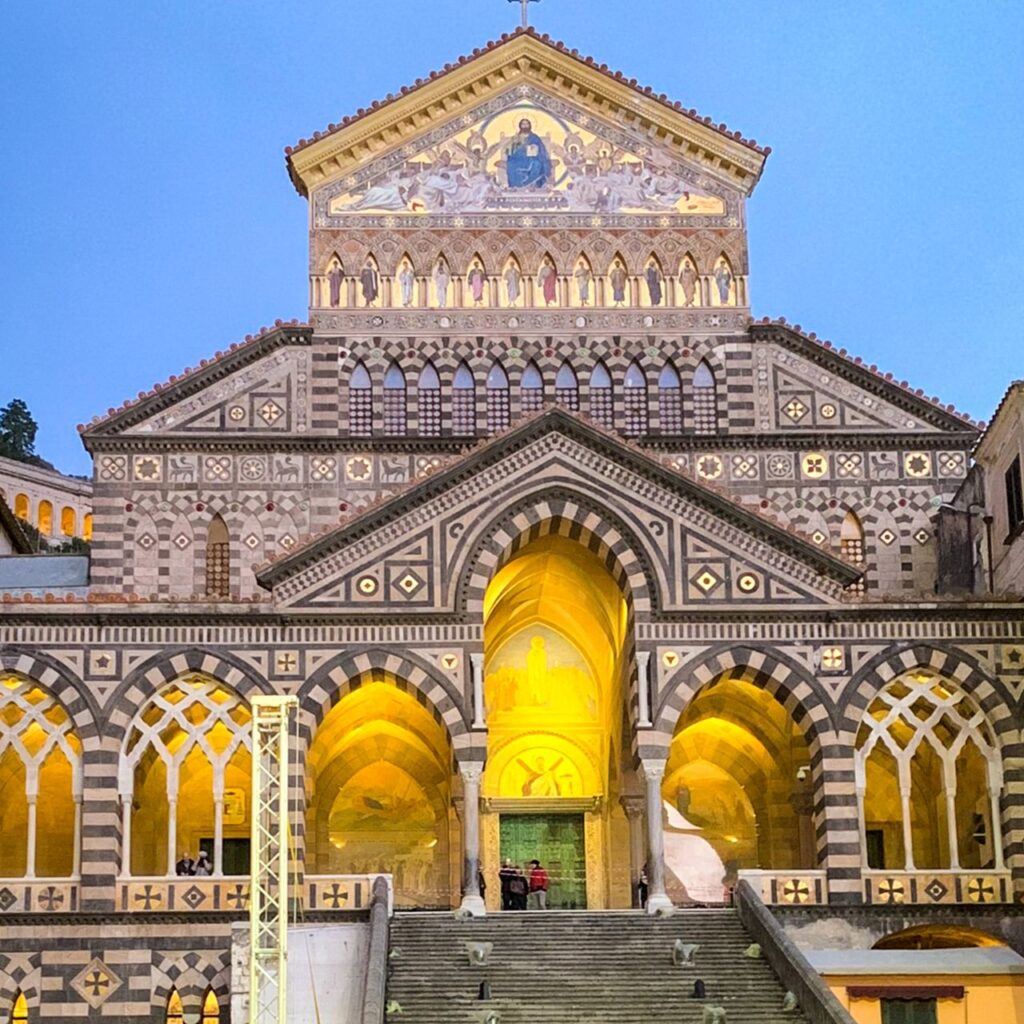 A short walk from our venue stands the Cathedral of St. Andrew, towering in Amalfi's central square.
A glimpse of the Cathedral can also be seen from our restaurant, just 50 meters from the major monumental attraction of the world-famous ancient city.
Built from the year 987 at the behest of Duke Manson, the present facade dates back to the 19th century. The large bronze main portal was cast in Constantinople.
The relics of the apostle Andrew are enshrined in the Cathedral of Amalfi. It is said that St. Francis stayed in the city for two years, also founding the convent of Santa Maria degli Angeli, later dedicated to St. Anthony.